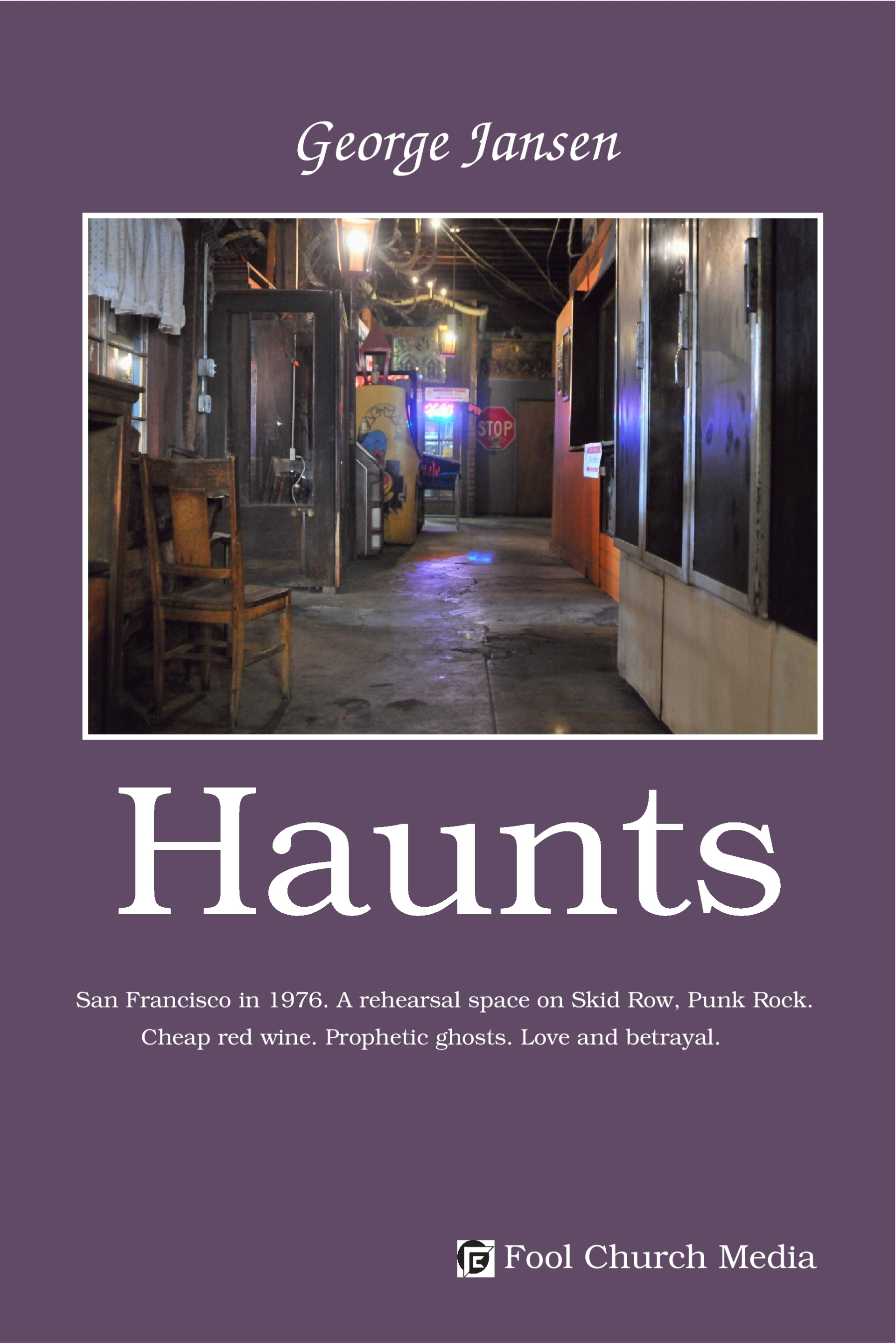 Tuesday 17 April 2018
Haunts, a Novel just published.
Fool Church Media is pleased and excited to announce the publication of the new George jansen novel, "Haunts."
It is 1976 in freewheeling San Francisco, California. Robin Jenks, a young woman in her mid-twenties, is in an unhappy marriage. She and her husband, Mac, live along Skid Row in a rundown industrial building that they--along with a bisexual redhead and a lame ex-beach bum--have converted into living space and a rehearsal studio. Punk rock blasts at all hours. Wine flows like water. Musicians trade cocaine for rehearsal time. As the strain mounts, Robin begins to see spirits.
George Jansen has published short stories and poems, and collaborated on half a dozen technical books concerning computer languages, operating systems, and email. His first novel, "The Jesse James Scrapbook" was published by Hilliard & Harris in 2003. His second, The Fade-away, was published by Pocol Press in 2007. Both have been republished by Fool Church Media in 2017. His third novel, "Haunts," was published by Fool Church Media in 2018. He currently resides in Pleasanton, California with a ridiculously fat cat. He is also an Honorary Mouseketeer.